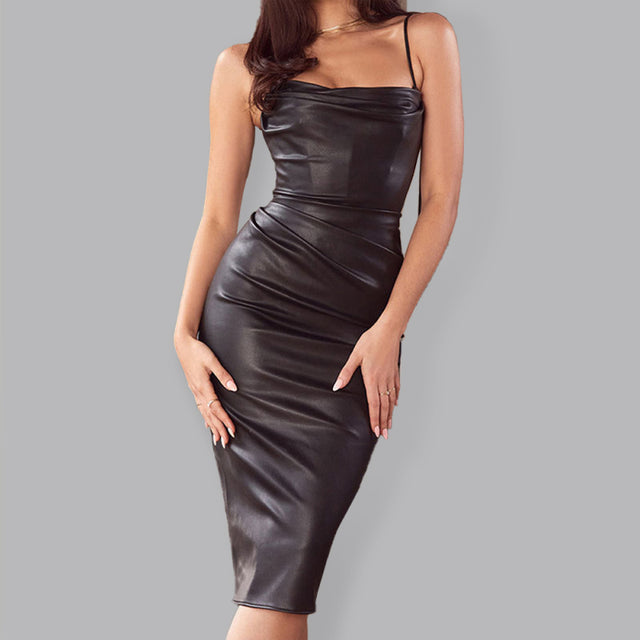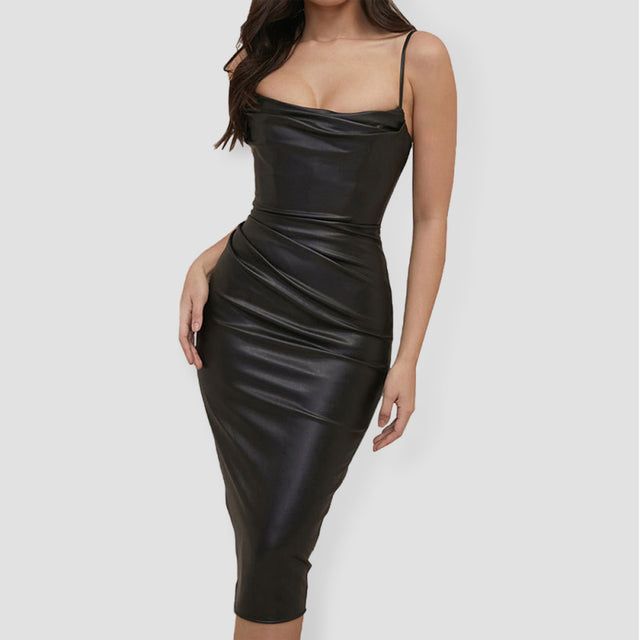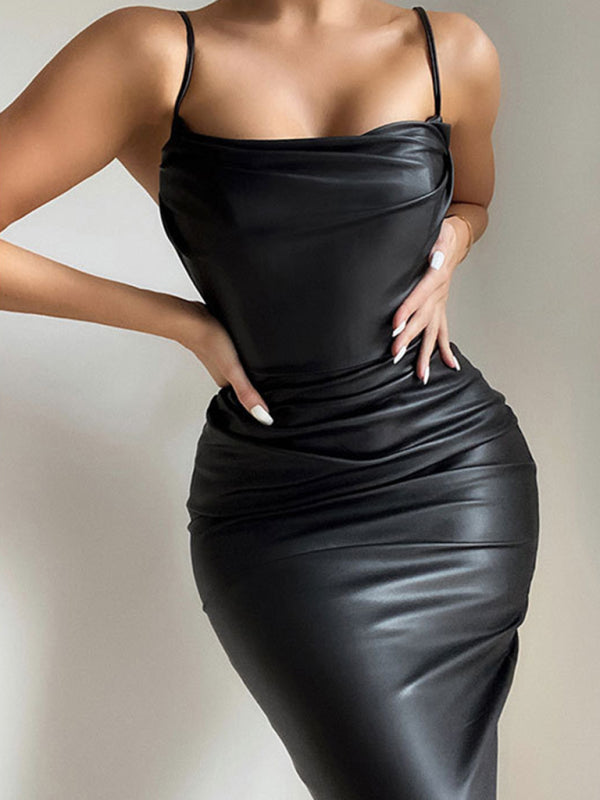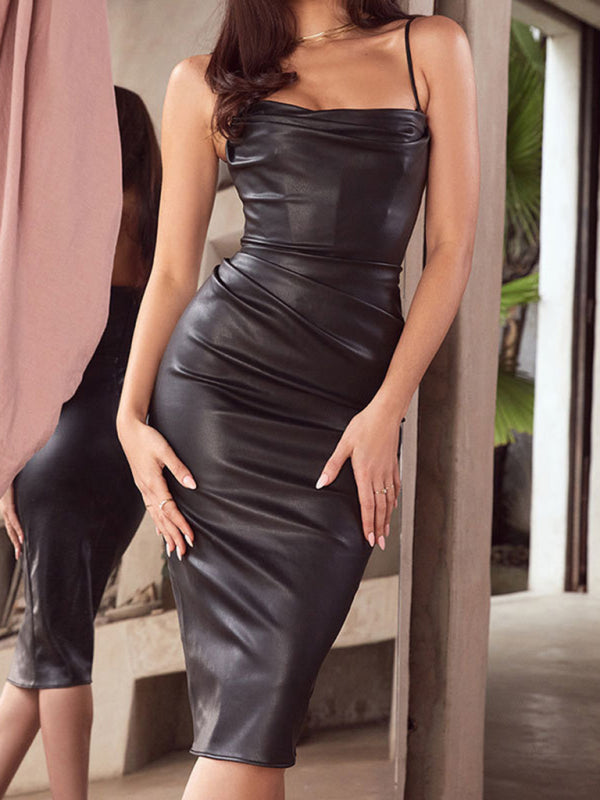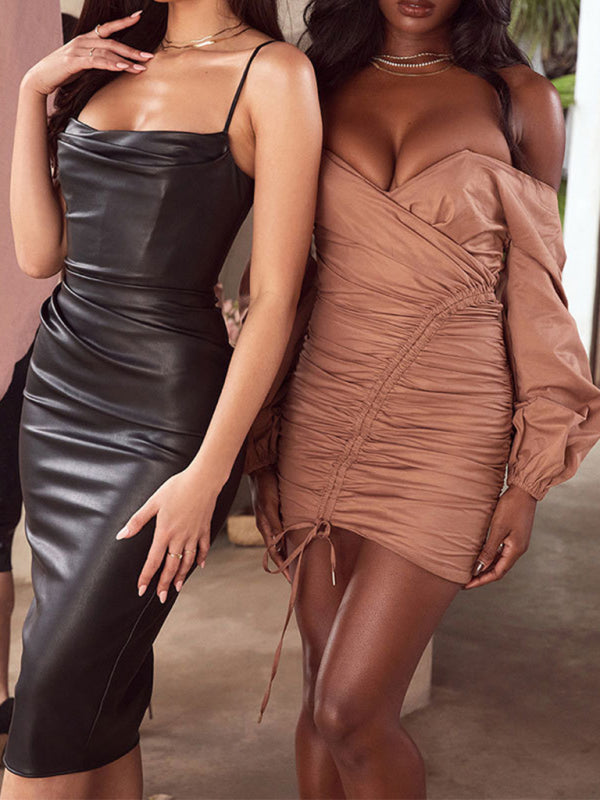 Luxury L'Affaire: Unleash Your Sexy Side - Minimalist Faux Leather Bodycon Dress
Embrace your inner diva with the Luxury L'Affaire Women's Sexy Minimalist Faux Leather Bodycon Dress.
This dress is a testament to our commitment to providing you with high-quality, stylish, and comfortable clothing.
The dress is crafted from 10% Polyester and 90% Polyurethane (PU), a blend that ensures durability and comfort. The unique faux leather material gives the dress a sleek, stylish appearance that complements any outfit. The straight pleated neckline adds a touch of sophistication to the dress, making you stand out in any crowd.
This dress is perfect for all seasons, making it a versatile addition to your wardrobe. With a weight of 500g, it is lightweight and easy to carry around. The sleeveless design provides comfort and a touch of elegance.
The dress is available in four sizes (S, M, L, XL) to accommodate different body types. The size chart is provided below for your reference:
S: Bust - 82cm, Length - 89cm, Waist - 66cm, Hip - 88cm
M: Bust - 86cm, Length - 90cm, Waist - 70cm, Hip - 92cm
L: Bust - 90cm, Length - 91cm, Waist - 74cm, Hip - 96cm
XL: Bust - 94cm, Length - 92cm, Waist - 78cm, Hip - 100cm
Whether you're attending a formal event or a casual gathering, our Sexy Minimalist Faux Leather Bodycon Dress will ensure you glide across the room with confidence and style. It's more than just a dress, it's a statement of confidence and sophistication. Don't just take our word for it, check out our customer reviews and testimonials to see why our Sexy Minimalist Faux Leather Bodycon Dress is a favourite among our customers.
Experience the Luxury L'Affaire difference today!"