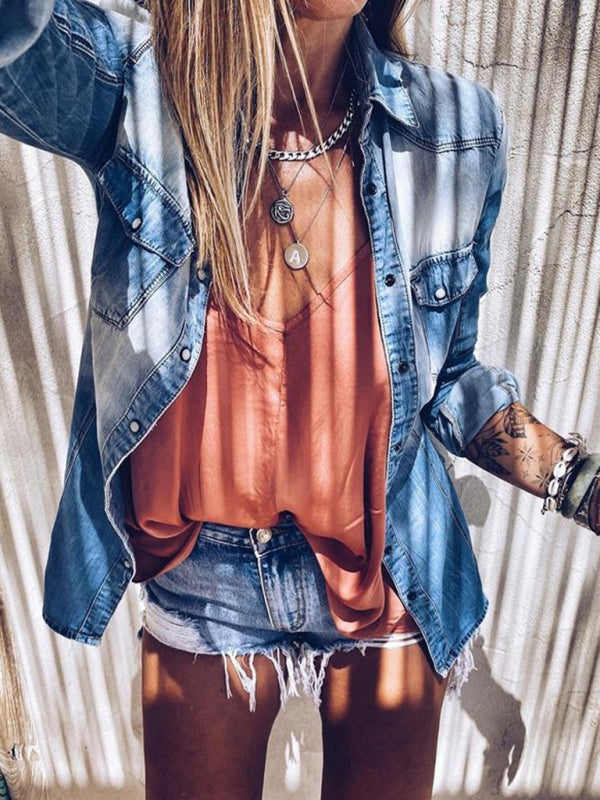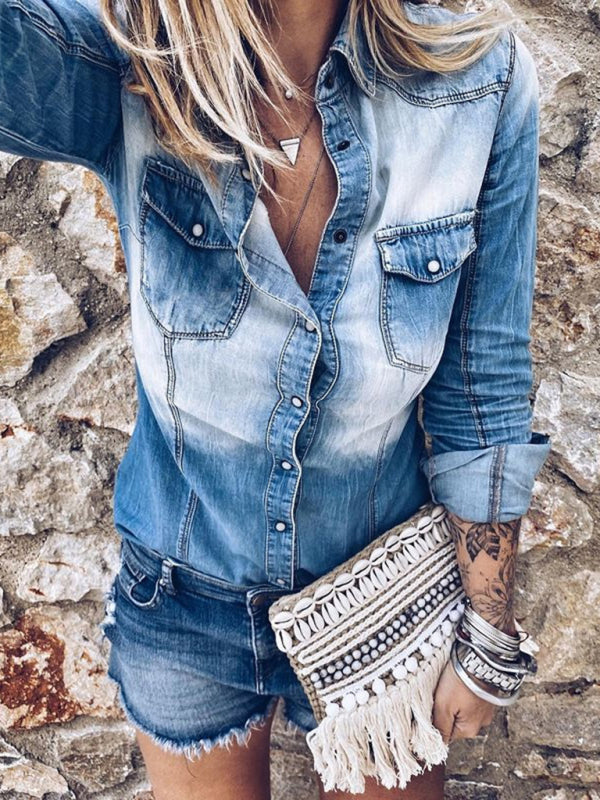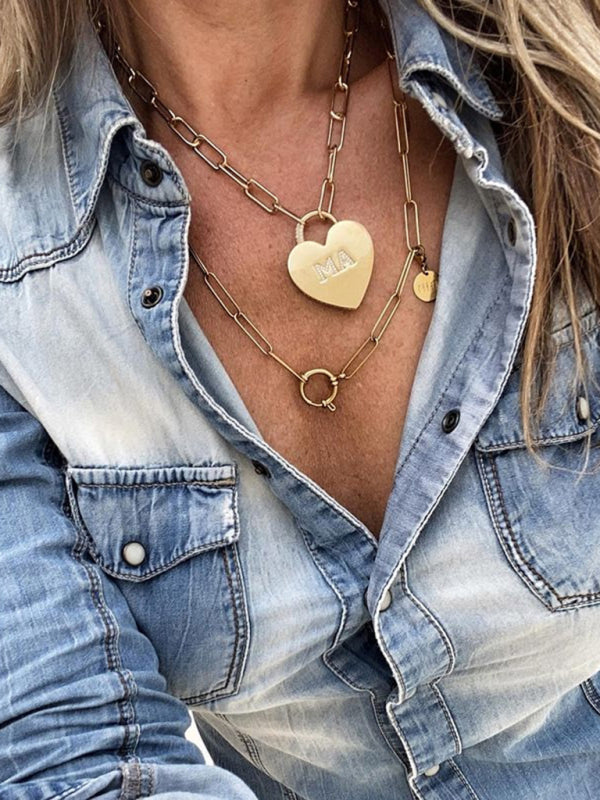 Luxury L'Affaire's Women's Casual Distressed Denim Long-Sleeved Shirt
Step into the Four Seasons with Luxury L'Affaire's Women's Casual Distressed Denim Long-Sleeved Shirt
Experience the perfect blend of comfort and style with Luxury L'Affaire's Women's Casual Distressed Denim Long-Sleeved Shirt. This piece is lightweight, weighing just 260g, making it a comfortable choice for all seasons.
Material: Made from 10% Polyester and 90% Cotton, ensuring a comfortable and durable fit.
Sizing: True to size for a perfect fit.
Design: The self-design pattern and denim material make it a unique piece for various occasions.
Style: Ideal for the four seasons, this shirt exudes a relaxed vibe while keeping you on-trend.
This shirt is a versatile addition to your wardrobe, perfect for everyday wear. Its distressed denim long-sleeved design adds a unique touch to your casual collection, making you stand out in a crowd.
S: 4-6 US, 6-8 UK, Length: 65 cm, Bust: 96 cm, Sleeve Length: 60 cm
M: 6-8 US, 8-10 UK, Length: 66 cm, Bust: 100 cm, Sleeve Length: 61 cm
L: 8-10 US, 10-12 UK, Length: 67 cm, Bust: 104 cm, Sleeve Length: 62 cm
XL: 10-12 US, 12-14 UK, Length: 68 cm, Bust: 108 cm, Sleeve Length: 63 cm
Note: Please refer to our size guide before making a purchase. The sizes are manually measured, and a slight difference of 1-3cm is expected.